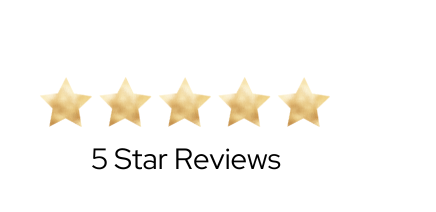 Ashley C.
Lisa is one of the most honest agents out there, she knows her job inside and out and gives her all to her clients and work. We couldn't be happier with our experience, and definitely recommend Lisa to others.
Erika & Brian R.
Lisa is extremely knowledgeable, kind and trustworthy. She was there to answer questions throughout the entire process at any time, day or night. She was professional and also very personable, a perfect match for this very personal buying experience. I will recommend Lisa and ERA to any and all homebuyers I come across in the future!
Carolyn C.
Lisa didn't just help me through the purchasing process, she has also been with me to help with a few problems that arose after the purchase. She was a great source of advice and I trust her completely.
Marlene S.
Lisa worked hard to fight for an unjust appraisal! I appreciate all the extra time she needed to put in!
Deborah M.
It was a very positive experience from start to finish.
Kathleen S.
We sold my mother's house in September. It was not easy for me emotionally to let go of the house she worked so hard to keep, as a single Mom, and all the memories attached to it. Unfortunately, she also passed in the house, and the pipes burst as well. It was not easy for me, but thankfully it was a blessing to have Lisa Luther as our realtor. She had come highly recommended to us by my in laws, because she had helped them sell their house a few years earlier. She is not just the utmost professional, but a true and sincere person with a beautiful heart. Thank you to Lisa for helping me walk through such a traumatic experience with peace and grace. Big hugs!
Julia L.
Lisa was absolutely amazing! She went above and beyond time and time again. My partner and I are both veterans and first-time home buyers. Lisa didn't have all the answers about our unique situation, but she went and found the answers to all of our questions! She is extremely knowledge and has a contact for just about everything. Even after we closed, Lisa helped us find tradesmen to make repairs on the house. I wholeheartedly recommend Lisa for anyone looking to buy or sell a house!
Debbie M.
From day one Lisa explained every step of the process of selling my house. This was my first time selling and due to Lisa's extensive knowledge and attention to detail everything went smoothly. It was a pleasure to work with Lisa and I would highly recommend her. Lisa also helped me buy a condo and was very responsive to all my questions and was invaluable in making this process seamless. Thank you so much Lisa for all your hard work.
Craig H.
Selling a home is obviously very stressful and is a very long process. Getting the right realtor to hold your hand through the process is a tough decision to make and thankfully we found Lisa. She was beyond amazing from the first day we talked to her on the phone to the day of our closing. Lisa helped take the stress out of a very stressful process and was always there with a smile. When we met her in person the first time she walked through our home we were putting on the market we felt comfortable and trusted her as if she was family. Picking a realtor you can trust is difficult decision to make and if you are looking for a trustworthy and reliable realtor, then Lisa would be the first I would recommend to anyone hands down.